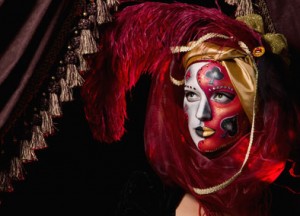 Masked balls of the eighteenth century fostered all sorts of illicit amusements.  The events, both commercial and private, were seen by some as an opportunity to freely engage in unseemly behavior while maintaining anonymity. They were enormously popular—in Philadelphia as well as in European cities.
In 1808 a Monsieur Epervil introduced a series of large commercial masquerade balls to Philadelphia. While the advertisements for the entertainments hinted at potential sexual danger, the promoter also promised care would be taken that improper persons would not be admitted. Improper persons likely referred to prostitutes.
Only two of Epervil's planned balls were given. The Pennsylvania Assembly took quick action at the perceived threat to public morals and within two weeks passed an Act declaring the masked balls a public nuisance. The Act carried serious penalties and was aimed at privately held masquerades as well. It provided that:
"every housekeeper within this Commonwealth who shall knowingly permit and suffer a masquerade or masked ball to be given in his or her home, and every person who shall set on foot, promote, or encourage any masquerade or masked ball, and every person who shall knowingly attend or be present at any masquerade or masked ball in mask or otherwise, being thereof legally convicted . . . shall for each and every offense be sentenced to an  imprisonment not exceeding three months, and to pay a fine not exceeding one thousand nor less than fifty dollars, and to give security in such sum as the court may direct to keep the peace and be of good behavior for one year."
The bill was passed on February 3rd and signed by the governor on February 15th, 1808. Disgruntled, Monsieur Epervil halted his preparations to introduce Philadelphians to the Parisian Bals d l' Opera and left the city.
---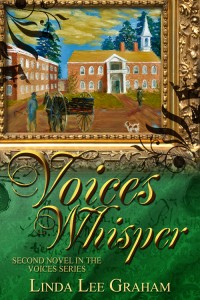 The subject of masquerades comes up briefly in Voices Whisper when, much to Liam's chagrin, Rhiannon learns he attended a masked ball with Victoria. He was never keen to discuss one woman with the next, especially Tory with Rhiannon.
Rhiannon closed her eyes briefly, a pained expression crossing her features. "A masquerade ball, Mr. Brock? Truly?"

He shrugged a should in chagrin, giving her a lopsided grin.

"I'm puzzled why women tolerate you, Mr. Brock. I honestly am." ~ Voices Whisper
---
Scharf, John Thomas and Westcott, Thompson.  History of Philadelphia, 1609-1884, Volume 2, Philadelphia 1884
Lyons, Clare A. Sex among the Rabble, An Intimate History of Gender and Power in the Age of Revolution, Philadelphia, 1730-1830. University of North Carolina Press 2006