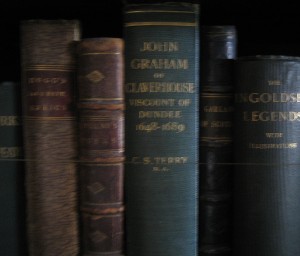 The demand for reading material kept pace with the growing rate of literacy in British North America, and by the last half of the eighteenth century Philadelphia boasted a small number of lending libraries to meet it.
One of the public libraries was Thomas Bradford's General Circulating Library. Mr. Bradford opened his library in 1769, operating it first from his home on Second Street. His price structure made books available to those who couldn't otherwise afford them. For a fee of six pence a week, one could borrow one book at a time. Bradford's Day Book indicates it was not unusual for a patron to borrow and return several books within a week, thereby maximizing the value of the fee paid.
Clare Lyons, in her book Sex among the Rabble, shares a host of interesting statistics regarding this library. Roughly one hundred users patronized it weekly. Her sample of the Day Book indicates that as many as forty percent of those patrons were new customers, suggesting readers would subscribe periodically, perhaps as their finances permitted.
She also analyzed the tax rolls, matching patrons to taxpayers for clues on the readers' occupations.  The majority of the male readers didn't even make the tax list, presumably because they were too young or too poor. Those that did included innkeepers, sea captains, carpenters, clerks, shoemakers, shopkeepers, hatters, joiners, tanners, and bricklayers.
Her sample also revealed that more than forty percent of the patrons were women, and, for what it's worth, more than half of those were not titled "Mrs.".
Bradford's library catered to popular taste, so it is not surprising he kept it stocked with novels.  Many of the books had suggestive titles (Fair Adulteress, Nunnery for Coquets, Masquerade) and/or erotic themes (Pamela, The History of Sally Sable, The Happy Repentant).
Often these novels played a role in a women's moral and sexual education, as The Power of Sympathy, the book Elisabeth's father had given her in Voices Beckon, was meant to do.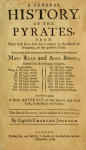 Tales of sensational adventures were also in demand. It is possible that the pirate book Elisabeth furtively read in Voices Whisper was one of the volumes available in a nearby lending library.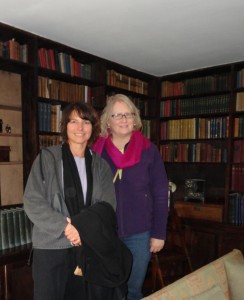 My family and I had the good fortune to vacation in Scotland this summer. On one of my most perfect days in memory we visited Skaill House and its lovely library. The visit was tucked amongst several awesome expeditions that day, and it was one I hadn't expected. I love meandering through old homes, and this one gave the impression the owners had just stepped out for a walk (maybe they had—I believe it's still occupied).
I also discovered that Grahams had called it home at least twice in the last four hundred years!
Lyons, Clare A. Sex among the Rabble, An Intimate History of Gender & Power in the Age of Revolution, Philadelphia 1730-1830