Pimento, a spice more widely known as "allspice," is harvested from the berries of the Pimenta dioica, a W. Indian tree commonly found on Jamaica's north coast. It's not the Spanish red pepper, though its name is derivative of the Spanish pepper (pimiento) and it's been called the "Jamaica pepper."
Spanish explorers first brought the spice to the Europeans' attention late in the fifteenth century, bolstering its value as a commodity. It's been used as a flavoring worldwide ever since.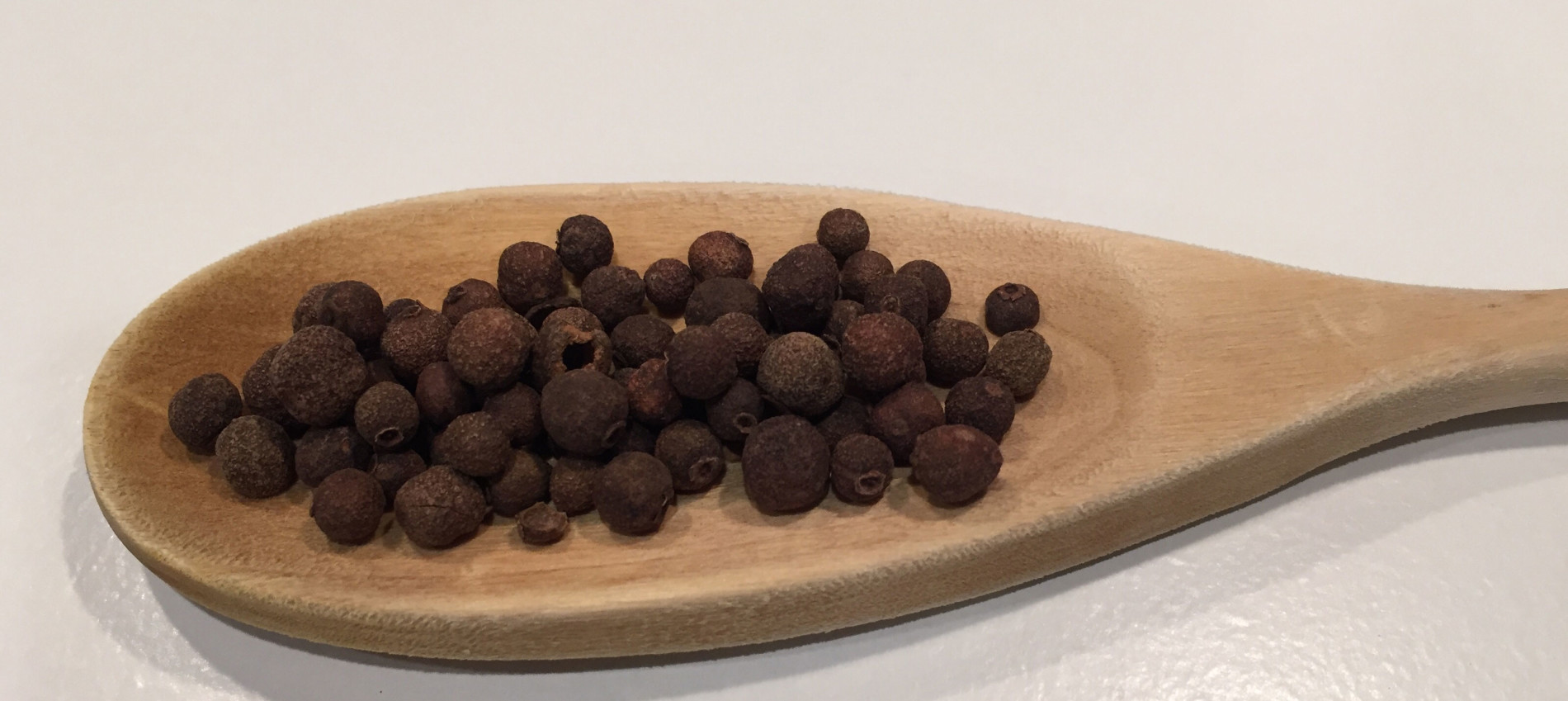 In addition to flavoring holiday baked goods, pimento is used to flavor fish, meats, soups, stews, marinades, gravies, and jerk-seasonings. Next to rum, it's the primary ingredient in the liqueur "pimento dram."
Contemporary historian Edward Long had this to say about the spice:
The more odoriferous and smaller the berries are, the better they are accounted at market. The leaves and bark are full of aromatic inflammable particles . . . Nothing can be more delicious than the odour of these walks [garden plots], when the trees are in blossom, as well as at other times; the friction of the leaves and smaller branches, even in a very gentle breeze, diffusing a most fragrant and exhilarating scent through the circumambient atmosphere.1
Sounds lovely, doesn't it?
Mrs. Nugent, wife of the British governor of Jamaica in 1804, wrote in her diary that on Easter Day the church was "strewed with pimento and orange blossoms, and the pews were ornamented with branches of both. The scent was most refreshing."2
The fragrance has been likened to that of cloves, juniper-berries, cinnamon, and pepper—hence the name "allspice." It's value as a commodity still ranks right up there with pepper, nutmeg, cloves, cardamom, cinnamon, ginger and mace.
---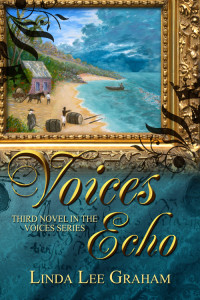 Pimento flourished as an export crop in 18th-century Jamaica. Many sugar plantations, including the fictional Fain Hill of Voices Echo, boasted pimento walks as well. 
Rhiannon looked up to see a long line of women returning from the pimento walks, their heads held high as they balanced their baskets . . .

The scent of pimento wafted in the girls' wake, reminding her she'd planned to add the spice to her soap collection. She'd fetch some berries from the barbecue before they dried. ~ Voices Echo
---
Edward Long, The History of Jamaica: Or, General Survey of the Antient and Modern State of That Island, With Reflections on Its Situation, Settlements, Inhabitants, Climate, Products, Commerce … Vol. 3, facs, Cambridge Library Collection (Cambridge: Cambridge Univ. Press, 2010). 705
Philip Wright, ed., Lady Nugent's Journal of Her Residence in Jamaica from 1801 to 1805 (The University of the West Indies Press, 2002). 200