I have two special-place images I use when visualizing a serene and secure place. One is a flower-filled meadow bounded by a stone wall in ruins, the other is an eerily dim path through a magical old-growth forest. Both are in Scotland. So that's why, in the midst of an onslaught of family heartache that shows no sign of slowing, I opted not to cancel a long-planned hiking/research trip to Scotland.
My go-to images badly needed refreshing.
My husband and I were away from home for nearly two weeks. After spending several days in museums, we met my daughter and son-in-law to hike the West Highland Way, a 96-mile trek from Milngavie to Fort William. We'd walked it ten years ago with family members, and though it's challenging, we have treasured memories of a week of comradery, seemingly non-stop laughter, unmatched vistas, and quirky way-stations. For years we've talked of doing it again.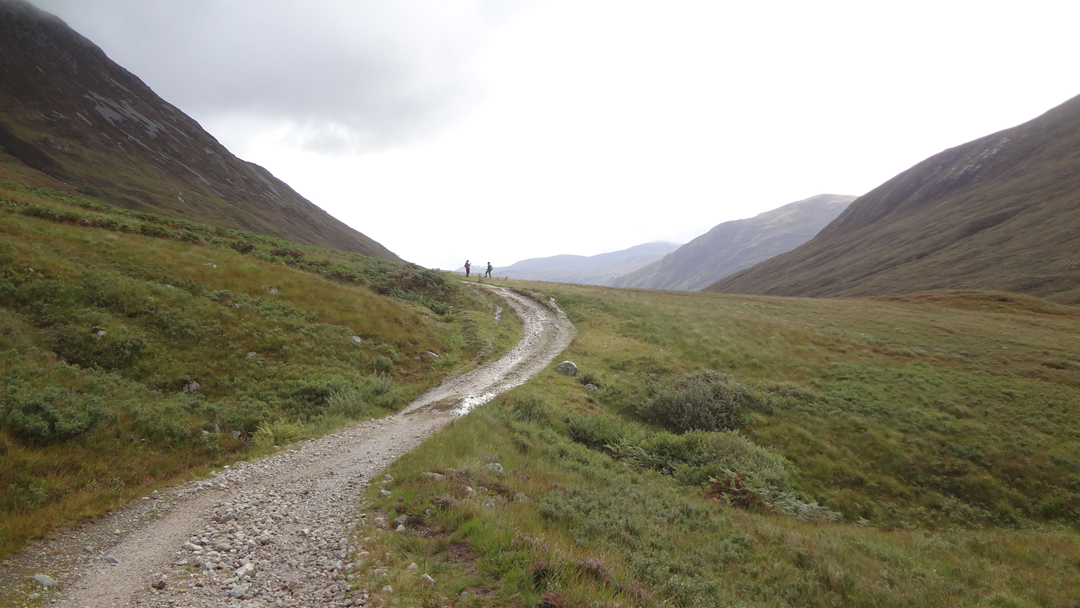 Glencoe, Scotland  (LL Graham)
The Journey
A long-distance hike, at least for me, is not about reaching the destination. It's about the journey. Each morning I'm well-rested and eager to start the next adventure. But as the day wears on, my anticipation inevitably hardens to determination. I groan, even whine, when I reach the top of a hard-earned hill only to see that the trail crawls downward and then upward yet again-over and over and over.
Still, I never consider quitting. I know now that though the rolling miles may seem endless, each step brings an increased sense of well-being. I've learned that nature's immense and overwhelming power invariably trumps my worries. All that's required of me here is that I put one foot in front of the other. If I don't, I won't reach shelter and a well-earned lager by nightfall. Serious consequences, both!
My Prize
Best of all, I spotted a new go-to image midway through the hike. If I can see both ends of a rainbow, then surely everything will be all right.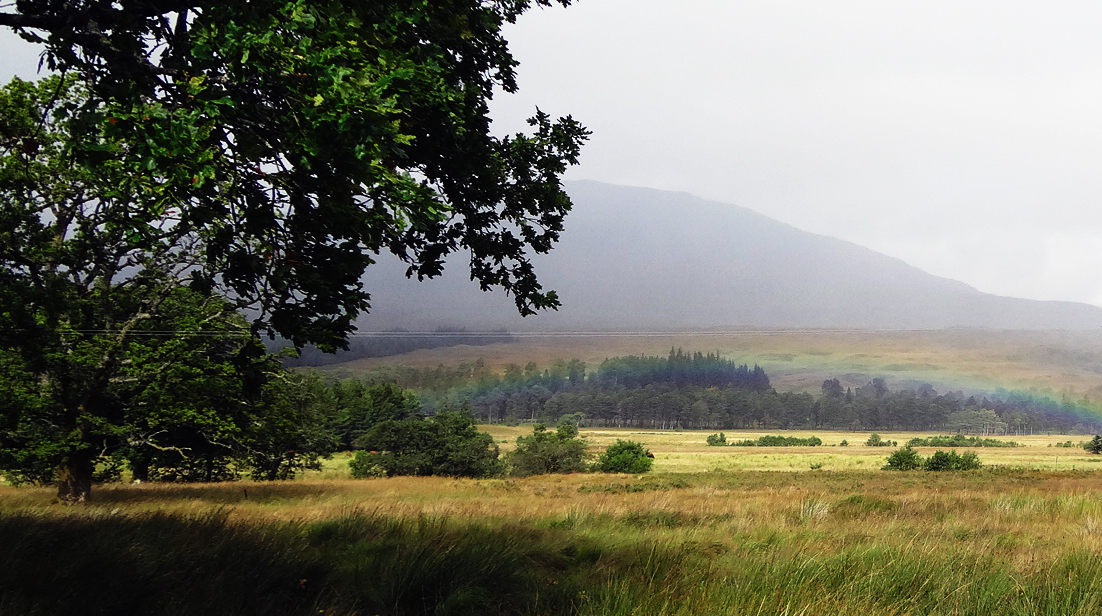 Rainbow near Loch Tulla, Scotland  (LL Graham)
New Book Release
As for the research portion of the trip, I couldn't be happier with the quality of the museums we visited. My next book, working-titled Wylie, is set in 1770 Scotland. It is the first of a series of prequels to Voices Beckon and should be available by mid-2018. Here's a draft of the blurb:
In 1770, privateer Wylie Macpherson, a recently pardoned ex-Jacobite who has lived his entire adulthood in exile, is forced to return to Scotland for the sake of his two sons.
Once home, memories he's successfully evaded for years bombard him. Painful memories of loss, abandonment, and betrayal. He's intent on a fast retreat, but knows that if he leaves he'll be abandoning his sons, or, if he takes them with him, abandoning his father's estate.
In staying, he's forced by those who love him to reexamine the circumstances of events twenty-five years past. In doing so he finds he might finally lay the persistent sting of betrayal to rest and retrieve a part of himself he hadn't realized he'd missed.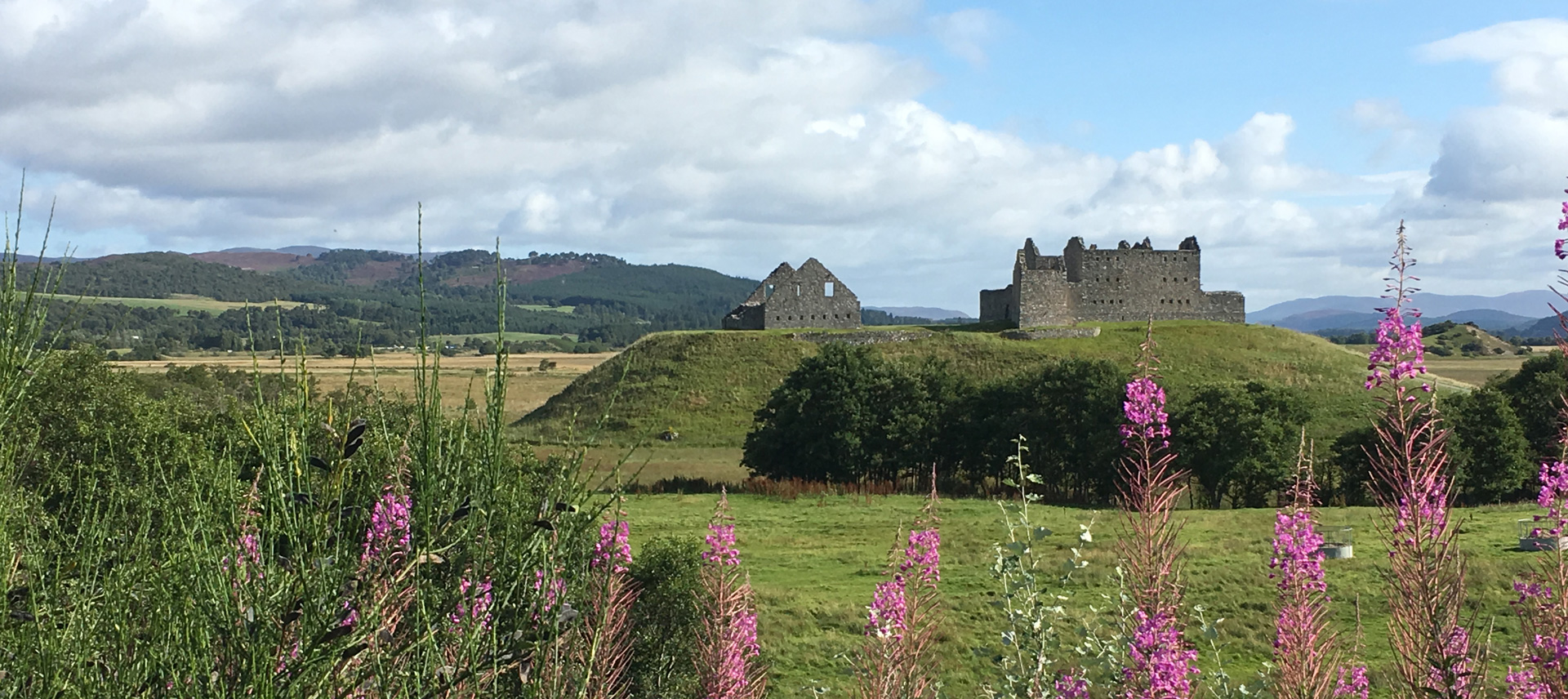 Ruthven Barracks, Ruthven, Scotland  (LL Graham)